<! - - song details - ->
Adharaya Nisaa (New Mix)
by Rukmani Devi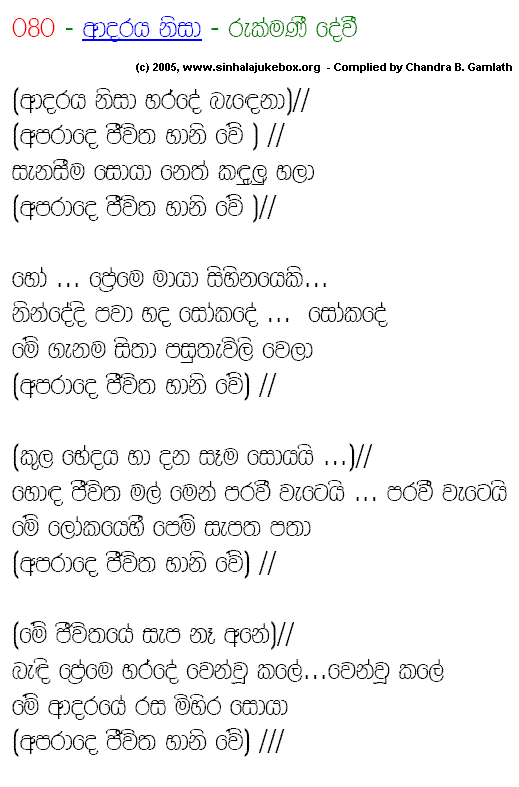 <! - - song details ends - ->
Share a Song
Share this song with someone
To Send the URL of the song you just listened to (or listening to) someone you know:
When you click on the "Send Mail using my own Mail Program" button below, your own email program will open up with all the details except your friend's email address, automatically filled in for you. If your web browser gives warning prompts about undisclosed emails being sent etc, please ignore them and proceed with 'Yes' option. This email response is being generated by you and all the contents will be visible when your mail program opens. You can even add any further comments to the body of the mail before you send it.
Once again, Do Not Forget To Add Your Friend's Email Address when your mail program opens.
Your friend can listen to the song by clicking on the URL, if his or her mail program supports it. If not, (s)he can cut and paste the URL browser window to listen. (S)He needs to be connected to the internet to listen to the song.