<!insert code for story page>

by Thalatha Dayani De Silva Senapathi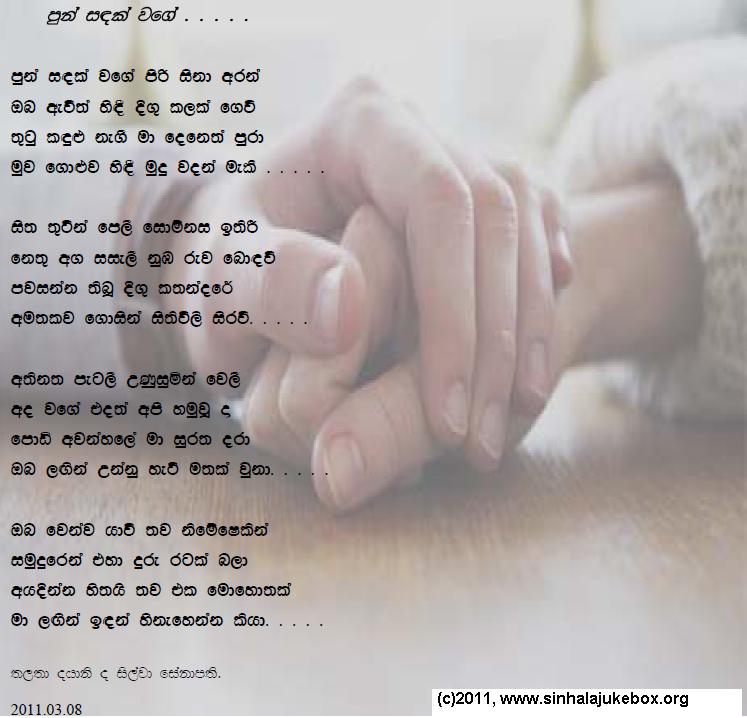 <! - - individual story page ends here>
Dear Fans,

You are hereby invited to submit "Geetha Katha" for possible publication in this page. We reserve the rights to choose what will be presented, yet submitter is responsible for the content and not the page maintainers. We welcome all forms of creative work including but not limited to short stories, jokes, poems, and satire either in Sinhala and/or English.
Please contact us to submit your stories.
We are here to support your work and promote the Sri Lankan Culture.
Sinhala Jukebox webmaster