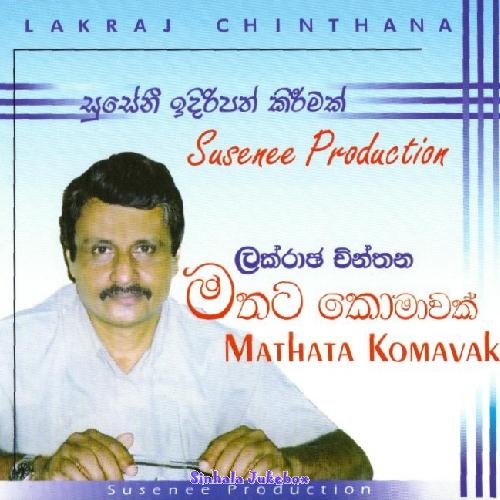 Lakraj Subhasinghe
We are featuring 02 CDs of Visharada Lakraj Subhasinghe for your enjoyment.
Lakshman Rajakaruna Subasinghe (LakRaj) is a graduate in science obtained his degree from the University of Colombo in 1977. He worked as a teacher for a short period and then joined the private sector as a Management Trainee in the Production Department of a Manufacturing Company. He is presently the Production Manager in a leading flexible packaging company in Sri Lanka. With his retirement age getting closer, he felt the need to do something to the society with the knowledge and experience he had gained. However he preferred to make use of his talent in music rather than the experience gained from employment,to reach the society. He worked towards it since year 2001 by starting to learn Hindustani music privately from Visharad Mrs. Swarnalatha Kaveeswara and sitting for examinations conducted by the Bhathkande University of Music. He completed all four examinations successfully and obtained Visharad qualification in the year 2004.
The first song he sang in a studio was Yakage Bothale(Devils bottle) which was composed by LakRaj himself and sung to the back ground music provided by Mr.Wijaya .V.Bandara, who included this in a cassette produced by him involving amateur singers. This maiden song received a lot of praise from many who heard it, mainly due to the message it carried ,and encouraged LakRaj to write more songs of this nature and along with few others on other topics as well, produced his own creation named Mathata Komavak (Comma for intoxication). Please listen to these songs and other popular hits from the following two albums.
Buy this CD and support our Lankan Artists!!
Please visit Lakraj Subhasinghe website http://www.lakrajtemperancemusic.com/ for further information and also to contact the artist.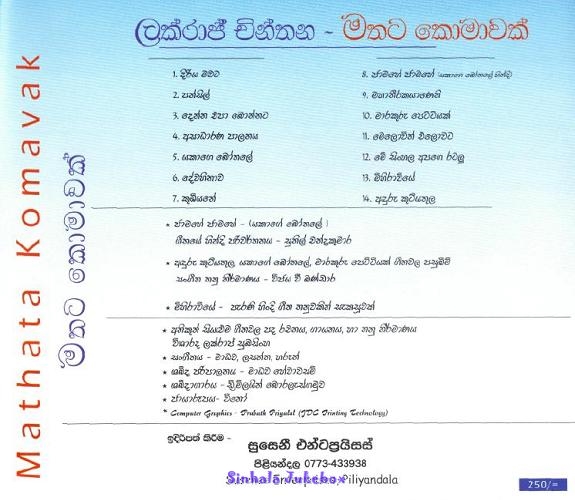 <! Start Album here>
Mathata Komaawak by Lakraj Subhasinghe
<! end album here>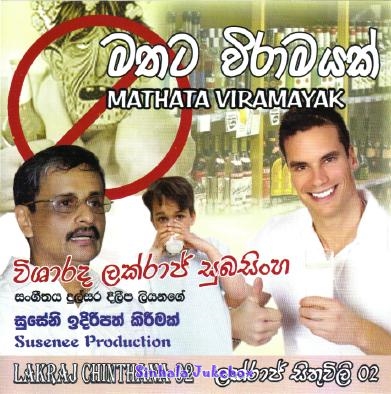 <! Start Album here>
Mathata Viraamayak - Introductions by Laknee Subhasinghe
<! end album here>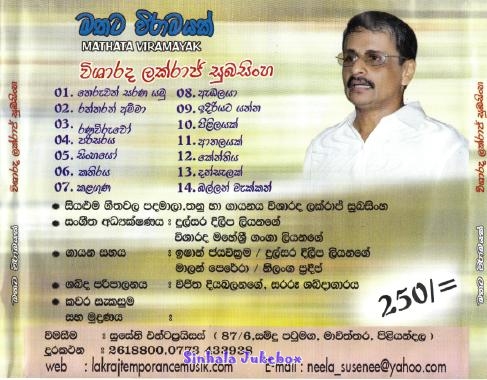 <! Start Album here>
Mathata Viraamayak by Lakraj Subhasinghe
<! end album here>