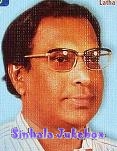 Hilary Rajakarunanayake
We are featuring some songs from three albums, 'Rathu Mal Mal Mal', 'Irabatu Tharuwa' and 'Sudu Paata Meedum' by Hilary Rajakarunanayake for your listening pleasure. In these albums, Hilary has sung with some of the leading Sinhala female artistes in Sri Lanka. The first two albums are under the musical arrangement of Ernest Soysa, a veteran popular musician of Sri Lanka and for 'Sudu paata Meeeedum' the music was composed by Visharadha Dayaratne Ranatunga. Hilary has a passionate and enduring love for Sinhala music, which he studied up to a certain extent under the guidance of the late Visharadha B. Victor Perera. The themes underlying his songs often reflect the upheavals of modern Sri Lankan society. He very often gives the theme for the song writer to write the song which he sings solo or with a reputed female artiste. For some of the songs sung by him he has written the lyrics himself.
Hilary Rajakarunanayake is a talented all-rounder and a very versatile artiste. He is a senior journalist and a lyric writer as well as a translator of repute. He recently translated into English "The Maha Sinhale Wansa Kathawa" (The Saga of the Sinhalese) which was featured in the Swarnavahini channel in several episodes.
He recently retired as Deputy Editor of the 'Daily News'. He has translated into English verse, Sinhala classics such as the "Lokopakaraya", "Subhashithaya", "Lovada Sangarawa", and "Sirith Mal Dama".
"The Best of Amaradeva" a collection of 100 of Amaradeva's songs in English verse form, "Buddhist Songs of Sri Lanka" and "Love Songs of Sri Lanka" in English verse form, and "Songs to Mother" in English verse form, are some of his other publications.
He has authored a book of short stories in English called "Devil on the rampage"
Buy Music and support our inspiring Artistes !!!
We welcome your feedback, so please spend a few minutes to fill out the form. You may inquire directly from the artiste Hilary Rajakarunanayake at hillraj@yahoo.com regarding these albums or his literary works or send feedback to him.
<! Start Album here>
Ira Batu Tharuwa by Hilary Rajakarunanayake
<! end album here>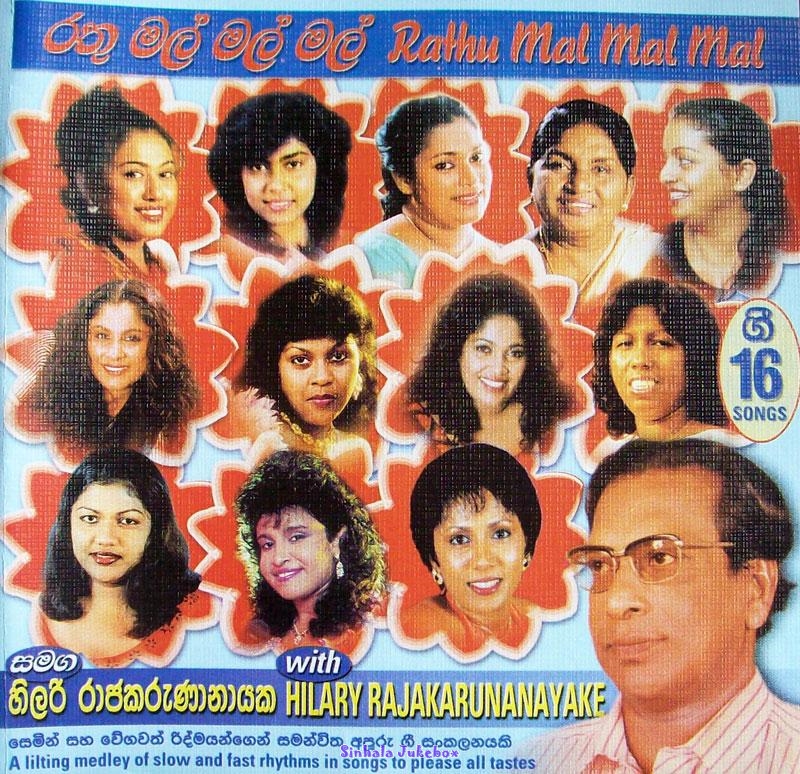 <! Start Album here>
Rathu Mal Mal Mal by Hilary Rajakarunanayake
<! end album here>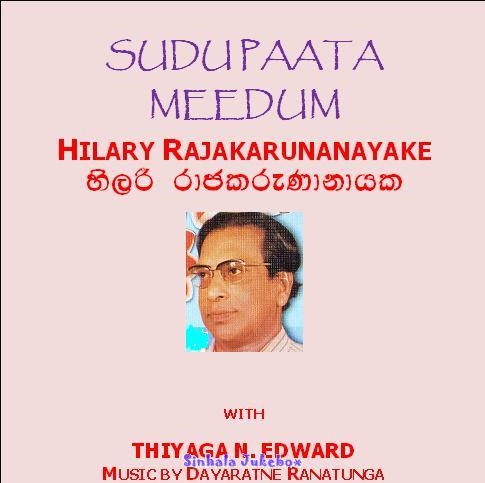 i <! Start Album here>
Sudu Paata Meedum by Hilary Rajakarunanayake
<! end album here>