We are featuring 18 musical tracks by from Thilini Athukorala's latest album "Sede Sakmana" at Sinhala Jukebox.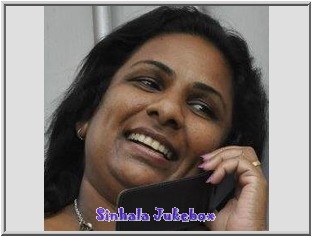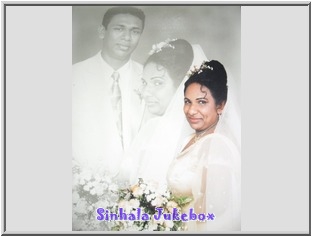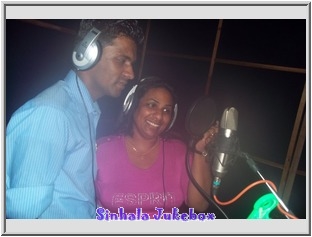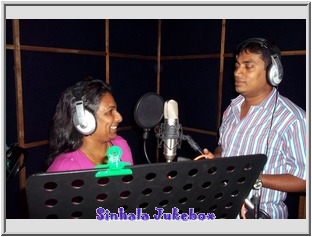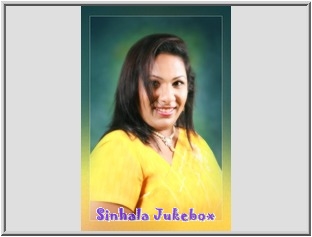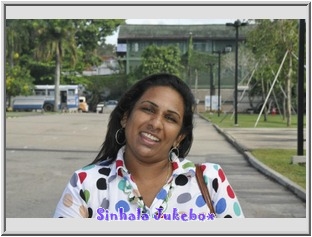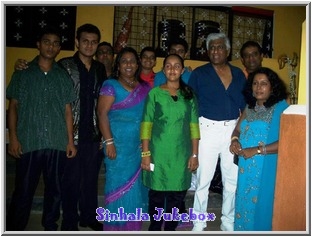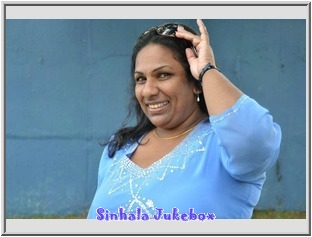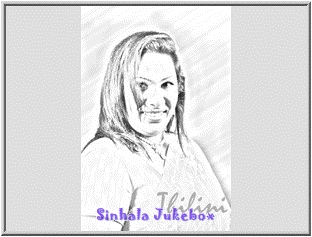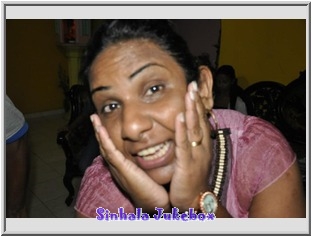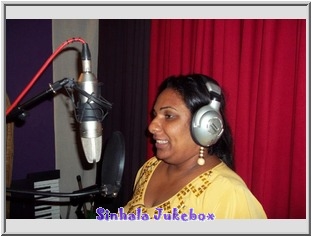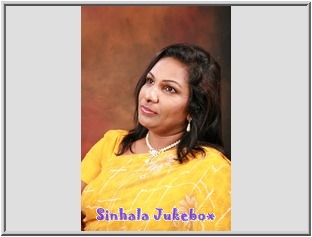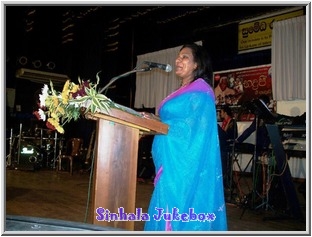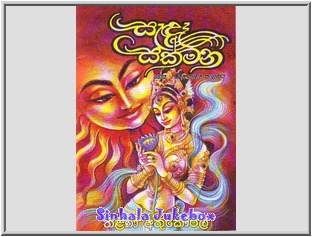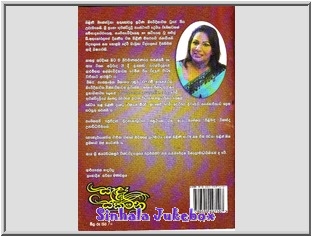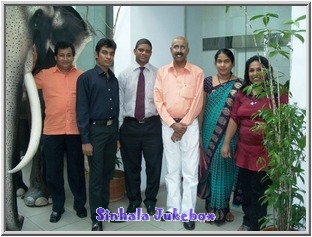 Thilini Jithendrika Athukorala is a talented radio announcer from Sri Lanka. She became an announcer following her father's footsteps. Thilini's father, Kamal D Athukorala, was a poet, musician, and a radio announcer who worked at the Sri Lanka Radio Coorporation.
Thilini is an old pupil of Maharagama Janadhipathi Vidyalaya and Devi Balika Vidyalaya, Colombo.
Thilini showed her talents of creativity from the grade schools and was employed at age 21 as one of the beginning announcers for "LakHanda" radio station. She worked at "Visira" cultural broadcast and "Isura" FM as an announcer, program producer, news editor and broadcaster. She also worked as the chief executive officer of Senehasa Radio. Currently, she is the cheif news editor of the Asian Mirror news website.
She is a student of Sangeethapathi Premadasa Mudunkotuwa and is a holder of Visharada degree. In addition, she also has a diploma from University of Sri Jayawardena in communication and has written a poetry book entitled "Sede Sakmana."
Buy Music and support our inspiring Artists !!!
Write to us with your comments, if you would like us to passthem along to Thilini.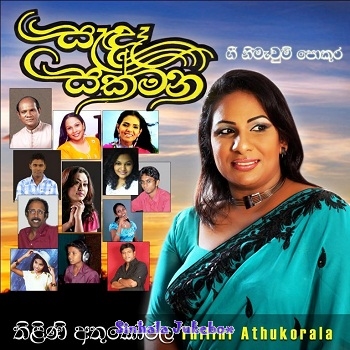 Sede sakmana Front Cover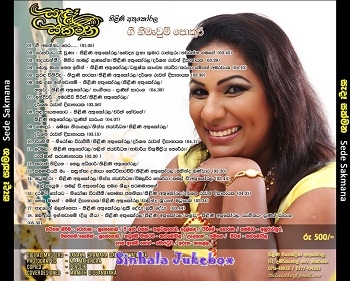 Sede Sakmana Back Cover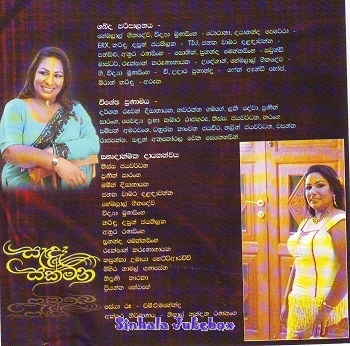 Sede Sakmana - Released by Thilini Athukorala
Title
Title

1. Introduction for Sede Sakmana
Vocals: Thilini Athukorala
Lyrics: Thilini Athukorala
Composer: Thilini Athukorala


2. Sarasaviyata Rea Unaa
Vocals: Thilini Athukorala
Lyrics: Prabha Kumara Rajaguru
Composer: Navaratne Gamage


3. Sandhata Thani Rakinnado (Adarawanthi)
Vocals: Mihira Namal Gunasena with Thilini Athukorala
Lyrics: Thilini Athukorala
Composer: Darshana Ruwan Disanayake


4. Handanumena Netha Ithin
Vocals: Thilini Athukorala
Lyrics: Dhanushka Kanchana Jayaweera
Composer: Tharanga Sampath Amarawansa


5. Suwandha Vinivida
Vocals: Nipuni Tharakaa
Lyrics: Thilini Athukorala
Composer: Darshana Ruwan Disanayake


6. Oba Langa Innawaanam
Vocals: Thilini Athukorala
Lyrics: Thilini Athukorala
Composer: Praneeth Saranga


7. Thurunu Hitha Langa (Indiiwari)
Vocals: Amarasiri Peiris
Lyrics: Thilini Athukorala
Composer: Darshana Ruwan Disanayake


8. Sandha Paayanakota
Vocals: Thilini Athukorala with Charith Hewage
Lyrics: Thilini Athukorala
Composer: Praneeth Saranga


9. Ghanandura Duralaa
Vocals: Sashika Nisansala (Jayasumana) with Tissa Jayawardena
Lyrics: Thilini Athukorala
Composer: Darshana Ruwan Disanayake


10. Virahinii
Vocals: Nirosha Virajini
Lyrics: Thilini Athukorala
Composer: Darshana Ruwan Disanayake


11. Iti Mala
Vocals: Thilini Athukorala with Nalin Jayawardena
Lyrics: Vicumpriya Perera
Composer: Rukshan Karunanayake


12. Tharuth Nidiyana
Vocals: Nelu Adikari
Lyrics: Thilini Athukorala
Composer: Darshana Ruwan Disanayake


13. Samanaliyayi Mang
Vocals: Kasunka Umaya Hettiarachchi
Lyrics: Thilini Athukorala
Composer: Mahinda Bandara


14. Madhu Madiraa
Vocals: Thilini Athukorala with Tissa Jayawardena
Lyrics: Vimalaweera Perera
Composer: Kamal D Athukorala


15. Daramiti Poyata
Vocals: Nirosha Virajini with Sawmya Jananika
Lyrics: Thilini Athukorala
Composer: Darshana Ruwan Disanayake


16. Nethu Maane
Vocals: Mamith Disanayake
Lyrics: Thilini Athukorala
Composer: Chalinda Sriyan Madhuwansa


17. Adaren Balannepaa
Vocals: Thilini Athukorala
Lyrics: Laki Deva
Composer: Laki Deva


18. Oba Langa Innawaanam (Long Song)
Vocals: Thilini Athukorala
Lyrics: Thilini Athukorala
Composer: Praneeth Saranga